Prayer is part of the essential disciplines in the life of a leader or Pastor who wants to see results by doing the G12 Vision.
The entire structure of the G12 Vision will work if carried out by a leader or Pastor who has a prayer life.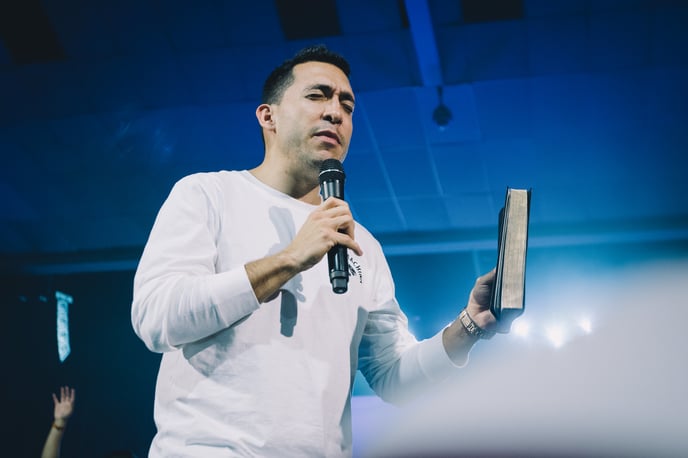 It is a mistake to think that the method or strategies work on their own. We must understand that the spiritual force behind the entire G12 Vision depends on the Lord and that is demonstrated in the amount of time we spend before Him.
So He said to me, "This is the word of the Lord to Zerubbabel: 'Not by might nor by power, but by my Spirit,' says the Lord Almighty.
(Zechariah 4:6 NIV)
Prayer and dependence on God are the invisible power behind the G12 Vision.
In establishing the Vision, for the results to be given, we cannot depend on our strength or our power. We have to depend on the influence of the Holy Spirit in every one of the processes.
The same thing happened to Zerubbabel, who wished to build the temple and had calculated everything in his own strength.
The Word of the Lord to him was very clear: he had to depend on the power of the Holy Spirit for the work to come to be fruitful.
The horse is made ready for the day of battle, but victory rests with the Lord.
(Proverbs 21:31 NIV)
Establishing the G12 Vision is equivalent to preparing a horse for the day of battle. This means to do all we possibly can, with excellence, obedience and dedication in each step of the Vision.
We then cover each part with prayer, depending on the powerful influence of the Holy Spirit. Only in this way will the Lord give us victory.