To prepare Destiny Training teachers, it is necessary to work on the following topics, which will strengthen the training and give purpose to the Master's call.

1. Understanding the call: It is important to listen to the call that God makes to the teacher and capture the Spirit of the teaching.
"Therefore go and make disciples of all nations, baptizing them in the name of the Father and of the Son and of the Holy Spirit, and teaching them to obey everything I have commanded you. And surely I am with you always, to the very end of the age."
(Matthew 28:19-20 NIV)

2. What is it to be a Teacher: How God wants people to be teachers by being themselves, also based on their experience and having the Great Teacher as an example, Lord Jesus.
Jesus answered, "My teaching is not my own. It comes from the one who sent me. Anyone who chooses to do the will of God will find out whether my teaching comes from God or whether I speak on my own. Whoever speaks on their own does so to gain personal glory, but he who seeks the glory of the one who sent him is a man of truth; there is nothing false about him."
(John 7:16-18 NIV)

3. The purpose of our teaching: What is our experience and perception about education, about teaching, instructing and training.
"Whatever you have learned or received or heard from me, or seen in me—put it into practice. And the God of peace will be with you."
(Philippians 4:9 NIV)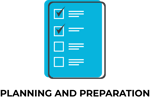 4. Planning and Preparation: This module covers topics such as, what is planning, what is teaching, the appropriate time to evaluate, the ideal class outline and understanding class planning.
Suppose one of you wants to build a tower. Won't you first sit down and estimate the cost to see if you have enough money to complete it?
(Luke 14:28 NIV)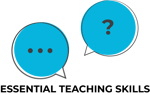 5. Essential Teaching Skills: The Destiny training teacher must acquire and grow in essential skills such as the use of the voice, learning to ask questions and give answers, use of resources (presentations, pictures) and review his/her own performance in teaching.

We have different gifts, according to the grace given to each of us. If your gift is prophesying, then prophesy in accordance with your faith; if it is serving, then serve; if it is teaching, then teach; if it is to encourage, then give encouragement; if it is giving, then give generously; if it is to lead, do it diligently; if it is to show mercy, do it cheerfully.
(Romans 12:6-8 NIV)