There are specific advantages to working and developing target training.
These advantages are: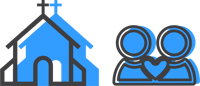 1. It teaches disciples to be soul winners and allows the entire church to be involved in ministry.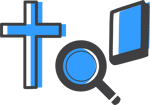 2. It equips disciples with the tools they need to exercise impactful leadership.

3. It has complete and ordered material (for students and teachers), to provide quality training.

Additionally, there is a complete package for churches with all the necessary material to know, understand and implement Destiny Training successfully.
When a person is being formed in character (team of 12) and leadership (Destiny Training), we can say that they are being discipled successfully!