There are two fundamental characteristics that every cell group must have: Grow and reproduce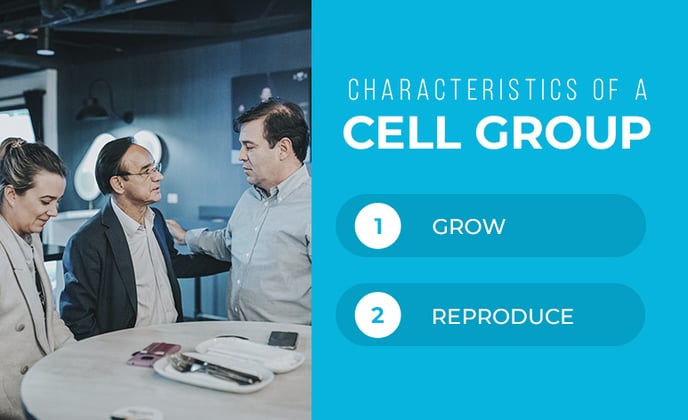 1. Grow: It is important that each week new guests arrive at the cell group and that those who already participate in it remain. For this reason it is important to work with creative strategies that make the cell group attractive to new people and spiritual strategies such as Prayer for Three and at least one day of intercession a week where all active members of the cell group pray for its growth.
Paul said, "I planted, Apollos watered; but the growth has been given by God" (1 Corinthians 3:6). We must do everything in our power for the cell group to become fruitful, God will bring growth using the effort of each member of the cell group.
2. Reproduce: Reproduction only occurs when a cell group has been effective. In addition to new guests arriving, it is important to form leaders from those who have been participating in it for some time already. A cell group that is growing has a second objective of inviting each attendee to get involved in Life Class. This will help many of them to become future cell group leaders. In this way the reproduction of the cell group will take place.
For example, if you have a cell group with 20 people and all of them successfully complete Life Class, then there will be 20 people who will enroll in Destiny Training. After 6 months you will have the opportunity to reproduce your cell group in 20 new cell groups. And all this takes place through 20 people who were only assistants to your cell group a few months ago.