A 12 meeting has three clear objectives:

1. To form (the character of Jesus) and minister to the disciples in a deeper way: (John 6:66-69). The people in a team of 12 are not new, but have already gone through a process. They understand the spiritual world. This allows the leader to talk about deeper issues and minister with a clear focus on their needs.
Jesus formed the character of his twelve in specific areas. He did not do the same thing with the crowds.

2. Plan strategies and ministerial growth: A team of 12 seeks to grow and multiply permanently. (Luke 10: 1).
Therefore, these meetings are also the perfect setting to plan and develop strategies that allow the entire ministry to grow.
When Jesus sent the 70 disciples in Luke 10:1, it was because at some point the team of 12 started to choose other disciples that would become Jesus' second team.
The 12 meetings can be used to plan strategies and ministry outreach.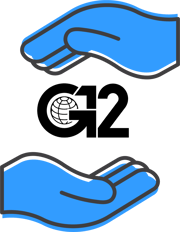 3. To be faithful in reproducing the G12 Vision: The G12 Vision was the tool that the Lord gave us to disciple nations and that is why it is essential that all disciples be taught in it. (2 Timothy 2.2)
During the 12 meetings, the G12 Vision must be reproduced in each of the disciples and also in the next generations of disciples.