The G12 Vision is the model that Jesus left us to effectively fulfill the Great Commission.
The G12 Vision is the plan that Jesus carried out on earth. It is the model that Jesus gave us so that we can fulfill the Great Commission. Over the years, the G12 Vision has allowed us to reach thousands of people for the Lord, making them true disciples.
Therefore, go and make disciples of all nations, baptizing them in the name of the Father and of the Son and of the Holy Spirit.
(Matthew 28:18-19)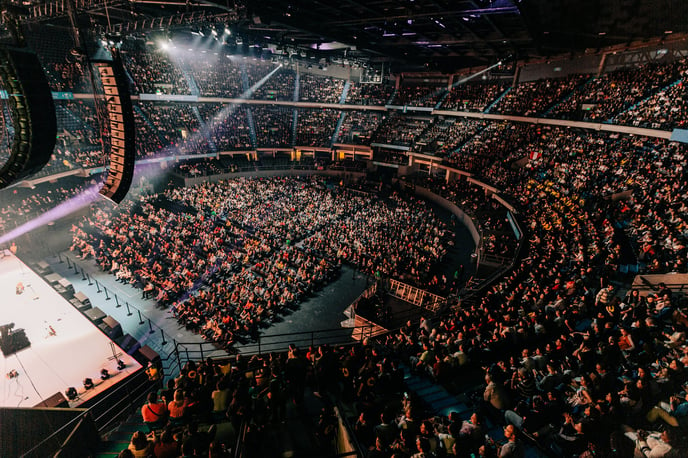 A very strong example is Bogotá – Colombia, where the G12 Vision was born and has been consolidated. The G12 Vision has been fruitful for more than 30 years, not only bringing blessing and restoration to homes and families that have decided to accept Jesus in their lives, but it has also been of influence in the 5 continents and in different nations around the world.
I will make you into a great nation, and I will bless you; I will make your name great, and you will be a blessing.
(Genesis 12:2)
The G12 Vision teaches clear and practical principles that allow anyone to win souls, retain the fruit and multiply it, but also form disciples committed to the Word of God and Christian principles.
In the more than 30 years that the G12 Vision has been developed, we have seen the glory of God in many nations, who have joined the dream of flooding the world with the gospel.
Then the Lord replied: "Write down the revelation and make it plain on tablets so that a herald may run with it.
(Habakkuk 2:2)
This is the truth about the G12 Vision: